Events
INTERFACE: Alternate Reality
Created by Chad Michael Hall and John Toenjes
February, 12 & 13, 2018
7:30 pm
Experimental Media Performance Lab (xMPL)
Inspired by current advancements in augmented reality and a childhood obsession with Edward Packard's Choose Your Own Adventure gamebook series, INTERFACE: Alternate Reality sends audiences on a physical, intellectual and emotional journey through the Contemporary Arts Center utilizing their smartphones and personal choices to decide how the piece unfolds. Combining site-specific dance, new media, interactive digital video and audio designs, and John Toenjes' and Tony Reimer's experimental MoSho app for iPhones and Androids, ITF:AltR combines organic spaces and places with cyberspace and virtual and augmented realities, creating an immersive and haptic theatrical experience.
ITF:AltR is the fourth installment of Chad
Read More: INTERFACE: Alternate Reality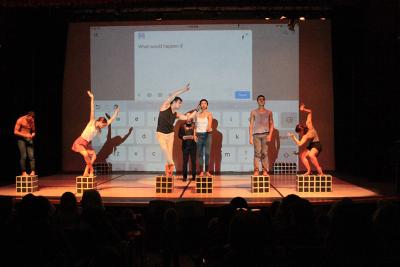 Dance Visions 2018
Chad Michael Hall and Tong Wang, Artistic Directors
February 22 – 24, 2018
Irvine Barclay Theatre*
Dance Visions, the premier annual production by the Department of Dance, is ready to thrill audiences with original choreography from the illustrious dance faculty including Lar Lubovitch, Donald McKayle, Chad Michael Hall, and Lisa Naugle with video by John Crawford as well as a re-staging of Marius Petipa's "The Kingdom of the Shades" from his full length ballet La Bayadère by Tong Wang and Diane Diefenderfer.  Their vibrant and provocative compositions will feature graduate and undergraduate dance students in works that draw on the fusion of dance, music, media and theatrical elements. The showcase also includes the UCI Symphony Orchestra from the Department of Music with selections conducted by Maestro Stephen Tucker.
Choreography by:
Lar Lubovitch
Donald Mckayle
Chad Michael Hall
Read More: Dance Visions 2018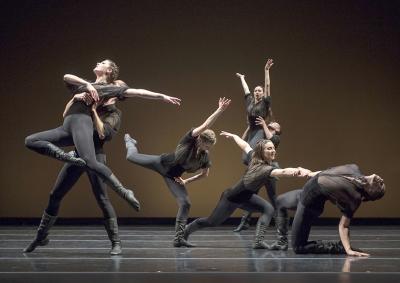 Dance Escape
Kelli Sharp, Artistic Director
April 19 – 21, 2018
Claire Trevor Theatre
Graduate students from CTSA's Department of Dance present a unique program of original choreography. This annual program is a student favorite and beams with energy and creativity. 
Performances
Evenings: Apr. 19, 20, 21 at 8:00 p.m.
Matinee: Apr. 21 at  2:00 p.m.
Tickets:
General $18
Seniors, Groups 10+, UCI Faculty & Staff $15
UCI Students & Children under 17 $11
Shuttle services will begin one hour before showtime and will meet patrons on Level Two (Mesa Road street level) of the Mesa Parking Structure, by the elevator. Advance notice is appreciated, but not required.  For additional information, please call the Arts Box Office (949) 824-2787 or email artstix@uci.edu.  (Schedules are subject to change. See posted schedule at
Read More: Dance Escape 2018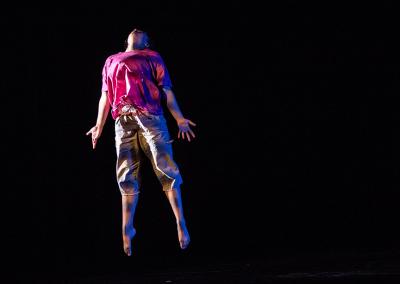 Physical Graffiti
Lisa Naugle, Artistic Director
May 3 – 5, 2018
Claire Trevor Theatre
Some of the most promising undergraduate choreographers present original new works in this annual concert brimming with young talent. 
Performances
Evenings:  May 3, 4, 5 at 8:00 p.m.
Matinee:  May 5 at 2:00 p.m.
Tickets:
General $18
Seniors, Groups 10+, UCI Faculty & Staff $15
UCI Students & Children under 17 $11
Shuttle services will begin one hour before showtime and will meet patrons on Level Two (Mesa Road street level) of the Mesa Parking Structure, by the elevator. Advance notice is appreciated, but not required.  For additional information, please call the Arts Box Office (949) 824-2787 or email artstix@uci.edu.  (Schedules are subject to change. See posted schedule at
Read More: Physical Graffiti 2018