2016-17 Dance Series Subscription Package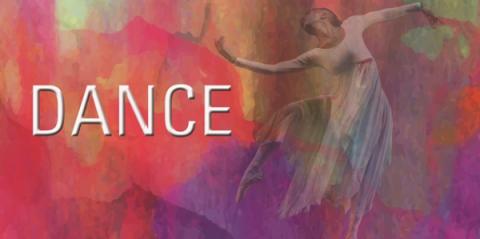 Four concerts for just $57 per person!
---
NEW SLATE
Shaun Boyle and Alan Terricciano, Artistic Directors
December 1 – 3, 2016
Claire Trevor Theatre
Enjoy the first UCI Department of Dance concert of the season, New Slate, an exciting program featuring the diverse talents of graduate student choreographers. The program includes original works and promises something for every dance enthusiast.
Performances
Evenings: Dec. 1, 2, 3 @ 8 p.m.
Matinee: Dec. 3 @ 2 p.m.
---
DANCE VISIONS
Lisa Naugle, Producer
Chad Michael Hall and Tong Wang, Artistic Directors
February 23 – 25, 2017
Irvine Barclay Theatre
Dance Visions 2017, the foremost annual production for the Department of Dance at UC Irvine's Claire Trevor School of the Arts, presents Master Choreographers of the 20th/21st Century including new works from Distinguished Professors Lar Lubovitch and Donald McKayle as well as choreography by George Balanchine and exciting new choreography by esteemed Dance faculty.  Drawing upon the fusion of dance, music and theatrical elements each new piece is the culmination of exploration in the creative space. This Master Choreographers concert promises to be a marvelous and diverse dance program including the UCI Symphony Orchestra with music selections conducted by Maestro Stephen Tucker.
Performances
Evenings: Feb. 23, 24, 25 @ 8 p.m.
Matinee: Feb. 25 @ 2 p.m.
---
DANCE ESCAPE
Sheron Wray, Artistic Director
April 20 – 22, 2017
Claire Trevor Theatre
Graduate students from CTSA's Department of Dance present a unique program of original choreography. This annual program is a student favorite and beams with energy and creativity.
Performances
Evenings: Apr. 20, 21, 22 @ 8 p.m.
Matinee: Apr. 22 @ 2 p.m.
---
PHYSICAL GRAFFITI
Loretta Livingston, Artistic Director
May 4 – 6, 2017
Claire Trevor Theatre
Some of the most promising undergraduate choreographers present original new works in this annual concert brimming with young talent.
Performances
Evenings: May 4, 5, 6 @ 8 p.m.
Matinee: May 6 @ 2 p.m.
Dates:
September 19, 2016 (All day)