2017 Summer Academy in Dance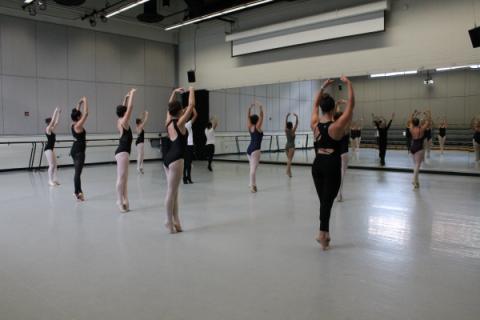 Conservatory Dance
June 26 - July 14, 2017
Monday - Friday
9:00am - 5:00pm
Ages 12-22


*No class during the July 4th holiday


 
Build your repertoire!  For advanced dancers looking to strengthen technical base while learning in sessions on hip-hop, choreo, injury prevention, dance for camera, improv and more.
Modeled after our undergraduate dancer's curriculum, advanced dancers will participate in sessions on the School's three focused areas of study: ballet, jazz and modern.  However, we do believe in developing holistic dancers, so additional studio and classroom-based sessions will be offered such as hip hop, dance for camera, health and wellness, improv and more.  The Academy will end with a final showcase for family and friends (more details to be shared).
For more information, visit our Outreach page.