Heart of Dance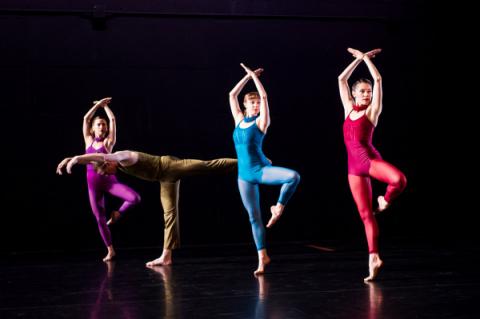 Heart of Dance
Presented by Lar Lubovitch
October 21 & 28, November 11 & 18, 2017
11:00 a.m. PST / 2:00 p.m. EST
Claire Trevor Theatre
In collaboration with New York University and the Lar Lubovitch Dance Company, the Department of Dance at UCI is proud to launch a new multi-location performance series streamed live from New York. The series will feature studio performances by Ron K.Brown/Evidence, Pam Tanowitz Dance, Martha Graham Dance company, and Mark Morris Dance Group, presented by Lar Lubovitch in the Jack Crystal Theater (111 2nd Ave, 5th Floor, NYU Tisch School of the Arts, New York). Each performance will be followed by an interactive discussion between the UCI audience with the dancers and choreographers in New York by video conference.  
Free admission; reservations required
Reservations will be made available starting in September.
---
Performances
Dates:
October 21, 2017 - 11:00am
October 28, 2017 - 11:00am
November 4, 2017 - 11:00am
November 18, 2017 - 11:00am