Shaun Boyle
SHAUN BOYLE has danced with BalletMet, Cedar Lake Contemporary Ballet, Cherylyn Lavagnino Dance, The Dario Vaccaro Dance Project, and has also performed in the Bard Summerscape Festival, David Dorfman's Underground at the BAM Nextwave Festival, with musical group Fischerspooner, and in the London 2012 Olympic Torch Relay performances in England. Her choreographic work has been showcased at the Joyce Soho Theater in New York, The Big Chill Festival in England, The Bonnie Bird Theatre and The Place in London, Officina Giovani in Italy, and Markgrafentheater in Germany amongst others. Shaun was also a recipient of The Field's Artist Residency grant in New York, the prestigious Djerassi Resident Artists Program in California, and DanceLines at the Royal Opera House in London where she received one-on-one mentorship from choreographer Wayne McGregor.
Shaun received her BFA in Dance with Honors from New York University's Tisch School of the Arts and her MA in Choreography with Distinction from The Trinity Laban Conservatoire of Music and Dance in London. Additionally, Shaun is a graduate of the William Esper Studio where she studied Meisner acting technique in New York City.
Her honors include The Bessie Schonberg Memorial Endowed Fellowship awarded by the Djerassi Resident Artists Program, the NYU J.S. Seidman Award, the Tisch Alumni Certificate of Achievement Award, and nomination for the Princess Grace Award. Shaun has also taught in the Modern Dance and Ballet Departments at the University of Utah, Dance City's Centre for Advanced Training program and Northumbria University in Newcastle, England, as well as at other dance schools in the US and UK.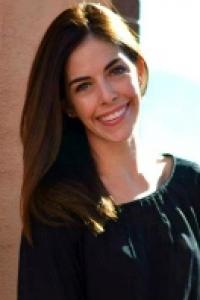 Title:
Assistant Professor of Dance