Norman Beede
Norman Beede is the Senior Musician and Director of Dance Accompanists at the UCI Dance Dept. where he teaches Music for Dancers, plays for ballet and modern classes, composes and produces music for students and faculty. He has been a musician for dance since 1971. He has taught Music for Dancers and accompanied ballet, modern and tap classes at virtually every university and community college in the greater Los Angeles area including UCI, UCLA, Cal-Arts, CSLUB (Cal-State Long Beach), CSULA (Cal-State Los Angeles), Scripps (Claremont), Chapman University as well as the Los Angeles County High School for the Arts (LACHSA). He was on the music faculty at American Dance Festival in 2001 and 2002, ABT (2001) and RAD (2003).
In the 1980's Norman composed music in collaboration with Craig Kupka for three albums of music for modern dance technique class for Hoctor Records and two Ambient Music albums for Folkways Records. More recently he engineered vocal tracks for "The Famous Jug Band", an English folk band from the sixties for Market Square Records. Norman attended the San Francisco Conservatory of Music and California Institute of the Arts from 1968-1971. He began playing for dance while a student at Cal-Arts. In 1973 he was hired as musician for dance by California State University at Los Angeles (CSULA) where he worked fulltime until 1992. He has played class for virtually every modern company and most ballet companies to travel to the greater L.A. area. Carmelita Marracci, Donald McKayle, Mia Slavenska, Bonnie Oda Homsey, Bella Lewitzky, Gloria Newman and Rudy Perez are a few of the master teachers he has played for.
Norman studied classical piano literature with Robert Helps, Bernhard Abramowitsch and James Tenney while at SFCM and Cal-Arts. His private studies have included jazz with Milcho Leviev and and theory, composition and improvisation with William Allaudin Mathieu. He has been a member of several improvisation ensembles. The most notable being The Ghost Opera (1970), Readymade (1982-84), Open Gate Theatre (1991-93) and most recently Wiperfluid (2002). He performed in the 2001 Internet2 and was music director for the 2002 Internet2 concerts that included live music and dance performed simultaneously at UCI and NYU to a live internet audience.
Norman has written over forty scores for dance and theater (L.A. Reader "His arch-suburban style and funky sound arrangement is interesting"; L.A. Times "Beede's period-toned original music gives added resonance"). He has been a keyboard consultant for Fender Instruments (1985) and for the Pasadena Arts Commission (1990) and was once the truck driver for the Don Ellis Jazz Band (1971 Midwest tour). Norman teaches improvisation, theory and classical technique in his home in Laguna Beach.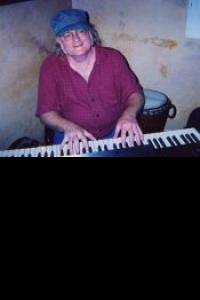 Specialization:
Music for Dance
Dance Accompaniment
Music Production