UCI Dance alum named Artistic Director for the Limón Dance Company
UCI Dance alum named Artistic Director for the Limón Dance Company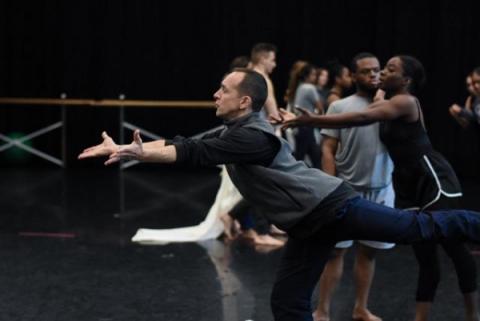 Dante Puleio (M.F.A. '17) has been named Artistic Director for the Limón Dance Company in New York, NY. Starting in July 2020, Puleio will succeed Colin Connor as the sixth Artistic Director of the Company in its 74-year history.
Puleio first began his dance training at Laban Centre in London and the Northern School of Contemporary Dance. He received his B.F.A. from the University of the Arts in Philadelphia and later his M.F.A. in Dance from UCI Claire Trevor School of the Arts after having a successful career with Limón for over a decade. Limón has been at the forefront of American Modern dance since 1946 and is well-known for its technical abilities and expressive artistry, portraying the timeless work of its founder, José Limón. Puleio is excited to return to Limón as the Artistic Director, saying, "I am looking forward to collaborating with the Foundation to continue celebrating this historical legacy and reimagining Limón's vision to reflect these rapidly changing times."
The UCI Claire Trevor School of the Arts department of dance family would like to wish him a heartfelt congratulations on this wonderful accomplishment.