Applying To The Graduate Program in Dance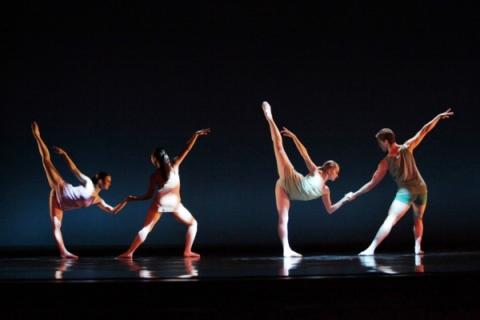 ---
---
---
---
---
Graduate Application Deadline: January 10, 2020
Graduate Audition Date: Friday, January 24, 2020
ALL AUDITION MATERIALS MUST BE SUBMITTED NO LATER THAN JANUARY 10, 2020
---
---
---
---
---
Applicants for admission to the M.F.A. in Dance must meet the general requirements for admission to graduate studies and hold a B.A. or B.F.A. in Dance or the equivalent. A minimum undergraduate grade point average of at least a B (3.0 on a 4.0 scale) is required. Admission to the Dance MFA is for Fall quarter only.
Apply online at UCI Office of Graduate Studies by January 10th. All documents, including transcripts and letters of reference, must be received by January 10th. The Department of Dance requires additional forms for admission to the graduate program. Download the Dance Graduate Admission Packet.  This packet includes the Teaching Assistant Application Form as well as additional information on the application procedure, including the audition.  Submit the Teaching Assistant Application form directly to the Dance Department. If you have questions contact the Dance Department at dance@uci.edu or (949) 824-7283. 
In addition to the online application, applicants for admission to the Dance graduate program must complete the following:
An audition in ballet and modern dance technique is required and is held in Winter quarter. At this audition, applicants also present a three minute work of their own choreography, which may be a solo performed by the applicant or a video of the applicant's choreography. Interviews with faculty are conducted following the audition, and applicants are given a short writing exercise. Applicants must complete and submit the online Audition Reservation Form.
The department prefers that applicants attend the on-campus audition. However, if this is not possible, the applicant may apply by video. If you are applying by video, you must follow the "Guidelines for Submitting an Audition by Video", contained in the Dance Graduate Admission Packet.
All applicants must complete the Teaching Assistant Application Form contained within the Dance Graduate Admission Packet.