Welcome to Dance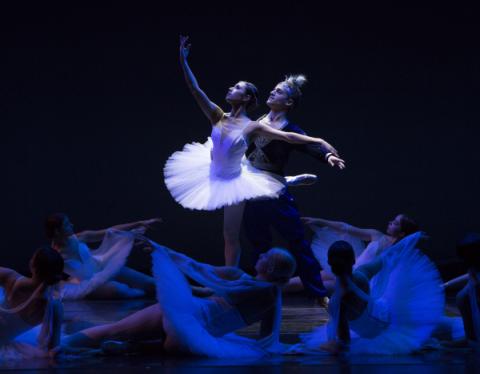 Welcome to UCI Dance! The UCI Dance Department is a community that builds bridges and develops connections to the larger dance community. We are a conservatory style program housed within a public research university. UC Irvine is a top ranked university, and the Dance Department is highly respected and acknowledged nationally and internationally. We have an outstanding faculty that is here to work with our students in all areas including technique (Ballet, Modern, Jazz), choreography, history, critical issues, movement analysis, dance science and technology.
There are many performance opportunities offered in our program with choreography by faculty, guest artists, graduate and undergraduate students and include department productions, MFA thesis performances, and BFA shows. We also have opportunities to perform in special projects within the community and research programs abroad. We connect our students to the greater dance community through master classes, guest teachers, residencies and performances.
We welcome you to our community and look forward to meeting you and working with you all!