Jennifer Fisher
Dr. Jennifer Fisher earned a master's degree in dance history and ethnography from York University in Toronto before receiving a Ph.D. in Dance History and Theory from the University of California, Riverside. Having taught both at York University and at Pomona College, Claremont, California, she was for ten years a regular contributor of dance writing to the Los Angeles Times. Her book,Nutcracker Nation: How an Old World Ballet Became a Christmas Tradition in the New World (2003,Yale University Press) won the 2004 de la Torre Bueno Prize Special Citation given by the Society of Dance History Scholars. Her articles have appeared in many dance publications and scholarly journals. She is co-editor, with Anthony Shay, of When Men Dance: Choreographing Masculinities Across Borders, from Oxford University Press, 2009.
A former dancer and actor, Dr. Fisher also had careers as a travel writer, film critic, magazine editor, television critic, and media commentator for CBC radio in Canada. In the 1990s, she made a few unlikely comebacks in the arena of performance, appearing on the sidelines of the Kirov Ballet's Romeo and Juliet and La Bayadère, and later, ironically enough, alongside Mikhail Baryshnikov in David Gordon's "The Matter," which used La Bayadère music and was remounted for "PastForward," a White Oak Project concert in Los Angeles. She has presented papers at many professional conferences and has guest lectured for American Ballet Theatre, the National Ballet of Canada, San Francisco Ballet, and many other organizations. An excerpt of Nutcracker Nation appeared in Dance Magazine. Dr. Fisher also wrote about the ballet on the editorial pages of the New York Times and theLos Angeles Times, as well as appearing on NPR's "Talk of the Nation," ABC's "Nightline," and "CBS Sunday Morning."
She holds the distinction of being the only self-appointed ballet coroner to hold regular inquests into the death of Giselle.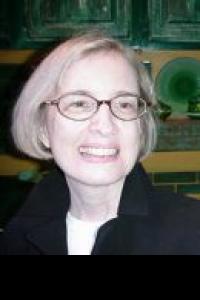 Title:
Associate Professor of Dance
Specialization:
Dance History
Theory
Criticism
Ethnography