John Crawford
John Crawford is a media artist, interactive performance director, technology developer and interaction designer. Intersecting software with digital media and theatrical performance, he uses computers and video to create painterly animations and motion graphics closely integrated with dance. His projects explore embodied interaction, combining processed video and digital animation with motion capture, real-time motion tracking, image processing and telematic performance. He originated the Active Space concept in 1994 to describe his interactive performance systems that produce visuals and music in response to movement.
His work has been performed and exhibited across North America and in Asia, Europe and South America. He is the creator ofDance-IT, an interactive media/dance installation, and is directing Threads and Trajectories, a dance/media performance with Beijing Modern Dance Company. Other recent work includes a new version of Donald McKayle's Angelitos Negros, reinterpreted for the screen; the hip-hop dance/media performance Something to Do with Love, with Rennie Harris; the telematic dance/media performances Songs at a Distance and Ootoo plus the Urban Fabric series of interactive dance/media performances in Beijing, Paris and Prague.
He is Associate Professor of Dance and Media Arts at University of California Irvine, where he directs the annual UCI Dance Film Festival and the campus-wide Digital Arts Minor program. His course offerings include dance filmmaking, motion capture animation, interactive media, telematic performance and digital arts. As a software developer, his credits include projects for Adobe, Microsoft and other companies. As a theatre director and actor, he studied with Sanford Meisner at the Neighborhood Playhouse in New York.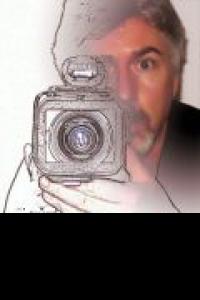 Title:
Professor of Dance & Media Arts
Specialization:
Director, UCI Dance Film Festival
Director, Digital Arts Minor