Lar Lubovitch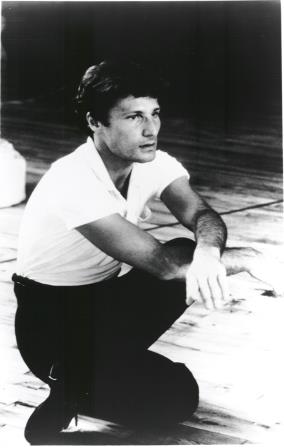 Born in Chicago in 1943, Lar Lubovitch began his dance education at The Juilliard School in NYC in 1962 where his teachers were Martha Graham, José Limón, Anthony Tudor, and Donald McKayle, in whose company Lubovitch subsequently began his professional career. 
In 1968 after performing in numerous modern, ballet and jazz companies, he created the Lar Lubovitch Dance Company, now in its 48th season. For his company he has choreographed over 100 dances, celebrated for their musicality, humanity and rhapsodic style. Called "a national treasure" by Variety and named "one of the ten best choreographers" by the New York Times, over the years Lubovitch and the company have appeared in almost every state in the US and toured internationally. Lubovitch has been the recipient of numerous National Endowment awards, including several "masterpiece grants" for the reconstruction of seminal works.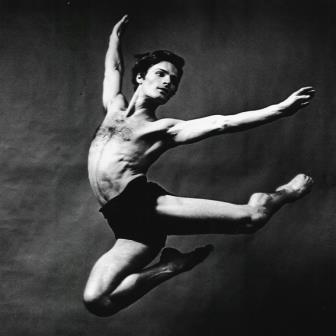 His dances have also appeared in the repertoire's of major dance companies throughout the world including American Ballet Theatre, San Francisco Ballet, Paris Opera Ballet, Royal Danish Ballet, Alvin Ailey American Dance Theater, New York City Ballet, The Joffrey Ballet, Martha Graham Dance Company, and many others.  His "Othello, A Dance in Three Acts" (1997), a co-production of American Ballet Theatre and San Francisco Ballet, was broadcast on PBS Great Performances and nominated for an Emmy award. His dances on film include "Fandango," also broadcast on PBS (International Emmy Award), and "My Funny Valentine," for the Robert Altman film "The Company" (American Choreography Award).
Lubovitch has also made a notable contribution in the field of ice dancing with dances for Olympians John Curry, Peggy Fleming, Dorothy Hamill, and in subsequent years for Paul Wylie, Brian Orser and others. For Anglia Television in Great Britain, he created a full-length ice-dance special, "The Sleeping Beauty," which was also broadcast on PBS, and for the A&E network, he created "The Planets," starring Olympic ice dancers Paul and Isabelle Duchesnay (nominated for an International Emmy, Cable Ace and Grammy awards.) In 2004, he was honored by the Ice Theater of New York, with an award for his contribution to the advancement of ice dancing.
Lubovitch made his Broadway debut in 1987 with choreography for Stephen Sondheim's "Into the Woods" for which he received a Tony nomination. In 1993, he received the Astaire Award from the Theatre Development Fund for his dances in "The Red Shoes."  In 1996, he created new dances for the Tony Award winning revival of "The King and I" and, in 2002, the choreography for Disney's "The Hunchback of Notre Dame" in Berlin, Germany.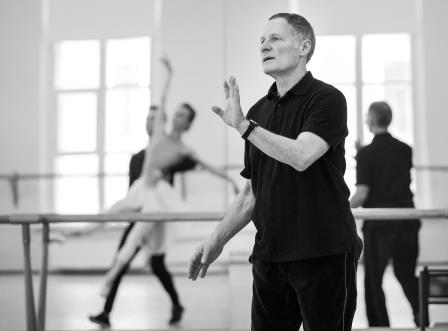 In 2007, Lubovitch created the Chicago Dancing Festival, launched in collaboration with the City of Chicago and the Museum of Contemporary Art which, now in its tenth season, includes five days of performances taking place in four major theatres in downtown Chicago, featuring a national roster of leading American dance companies. The festival is seen every August by an audience of 15,000 people and is presented entirely free to the public. In 2007, he was named Chicagoan of the Year by the Chicago Herald Tribune, and in 2008 by Chicago Magazine.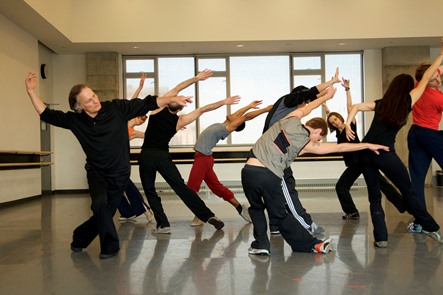 In 2011, he was named a Ford Fellow by United States Artists and also received the Dance/USA Honors Award. In 2012, he was awarded the Prix Benois de la Danse for outstanding choreography at the Bolshoi Theatre in Moscow. In 2013, the American Dance Guild honored him for lifetime achievements and in 2014, he was awarded an honorary doctorate by The Juilliard School in New York City. In May of 2016, he premiered a new dance based on the Pushkin poem, "The Bronze Horseman," at the Mikhailovsky Ballet in Saint Petersburg, Russia.  In July of 2016, he received the American Dance Festival/Scripps Award for Lifetime Achievement.
Lar Lubovitch accepts the Samuel H. Scripps American Dance Festival Award for Lifetime Achievement in Modern Dance.
(Photos by Jack Mitchell, Stas Levshin, Arcady Lvov)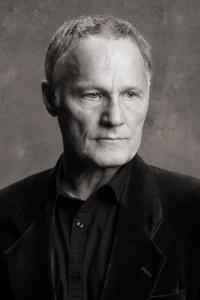 Title:
UCI Distinguished Professor