Hannahlei Cabanilla wins 'So You Think You Can Dance'
Hannahlei Cabanilla wins 'So You Think You Can Dance'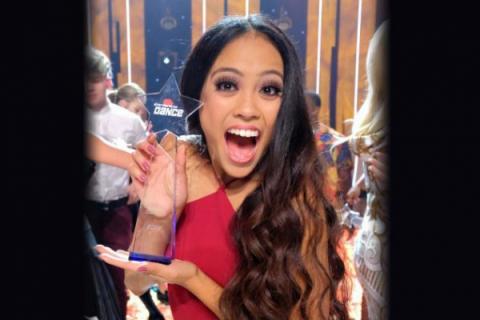 Hannahlei Cabanilla is America's favorite dancer.
During the Season 15 finale of the Fox series "So You Think You Can Dance," the 18-year-old Anaheim Hills native was named the winner.
"It was the best moment of my life," she said facing a line of reporters following the show on Monday, Sept. 10.
Cabanilla is Orange County's second-consecutive winner. She joked "there's something in the water down in Orange County, so watch out."
Read more at OCRegister.com