Professor Cyrian Reed on Creative Agency and Serving Her Purpose
By Mia Hammett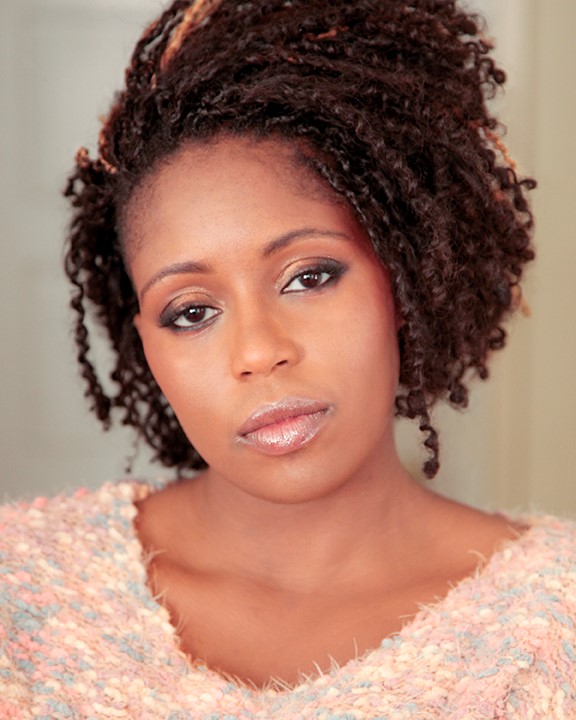 As a professional dancer, choreographer, and performance director, Cyrian Reed's bold creative spirit naturally compels and commands attention. Reed's educational, professional, and creative work is highly engaged with community, collectivity, and self-advocacy. Such elements equally inform her relatively new faculty role as Assistant Professor of Dance in the Claire Trevor School of the Arts Department of Dance. Having joined the faculty in 2020, Professor Reed has since proved an essential, vivid addition to the greater whole of UCI's dance academia.
Despite her academic emphasis in jazz and hip-hop dance, Reed draws on a variety of formal genres and styles, from ballet and tap to juke and footwork. Her educational approach—like her dance practice—is buoyant, free-form, and high-energy.
Some of Reed's most notable professional work has earned celebrity- and name-brand recognition—having collaborated with Beyoncé, CeeLo Green, and brands such as Nike, Skechers, and Haagen-Dazs. When asked about how her creative practices have evolved under corporate and commercial interests, Reed chalks it up to versatility.
"It keeps me on my toes," said Reed. "It allows me to dabble and draw from my own toolbox of all genres of dance that I've trained in. It makes me more adaptable.
"It's up to you as a choreographer to try to come up with movement that embodies whatever the director wants. You don't want to lose your own sense of your own creativity—so it's just learning how to merge those things together to work for the betterment of the project. Being an artist is not always about what you want, or what you would like to see."
Having to reconcile the converging creative interests of directors, producers, and stylists, is—Reed admits—difficult. "The director may say, 'Oh yeah, I love that!' And then, in rehearsals two weeks later, they may say, 'I want to go in another direction.' It happens all the time. But that's part of being an active artist.
"When you're working collaboratively with somebody, at some point you have to take the whole picture into consideration. Is it helping the overall project or is it helping your ego?" For Reed, it helps to recontextualize her creative role in the big-picture, grand-scheme of it all.
"It helps to keep a keen eye for performing art. I don't think there's a true balance, it's more of a mental thing, because you have to put your particular vision aside to make another vision happen. And that's not always the easiest thing."
Reed considers herself an active artist—someone who is immediately, artistically adaptable. "It is someone who can jump in and make the changes that are needed to produce the work that needs to be done," said Reed.
In describing her creative profile, Reed shrugs off the expectation of being aesthetically typecast—of fitting into a creatively coherent category. "I may eat, breathe, sleep, and dance hip-hop, but I don't like to put myself in a box—my talents and my training have afforded me the ability to think endlessly," said Reed.
"I do whatever the music calls me to do, and that just has to do with my formal training from renowned dance instructors, which opened up my mind to a lot of possibilities. My training basically helped pursue that versatility. And it comes in many forms, whether I'm on-stage, off-stage, doing commercial work, management, or creative direction—it's endless. Art is anything with perspective," said Reed. "I don't limit myself to performance art. I envision all art to be my muse."
Art is anything with perspective.
Reed elaborated on her tendency toward hip-hop as her preferred dance genre: "I'm an '80s baby, so I was born in the era of hip-hop. But both jazz and hip-hop come from African diasporic forms—they're birthed out of that. They're part of my indigenous knowledge—knowledge that is inherent to my culture. They've been a part of me and a part of my culture as an African American for a very long time."
As for her interest in jazz: "It's free-form. It's percussive in thought and in movement. It's a way of life, it's a rhythm, and living is a rhythm. Walking and talking and breathing is a rhythm—and it represents life. You don't walk through life in a straight line; there's bumps and curves, there's texture. And what is movement without texture? There's more to movement than actual, physical motion."
For Reed, creative self-discipline is the single most defining principle to determine the trajectory of her creative direction and aspirations. "You can be creative but you have to be disciplined. You have trained and you have tried to better your craft—that takes discipline, that takes you making some sacrifices," said Reed.
Everybody has a purpose in life, and when you're mature enough to recognize what that purpose is artistically, then stand in it.
"Art moves and changes people. You never know what kind of message you relay when you're standing in your purpose. Your purpose can be in service of many things."
For Reed, a life's purpose does not have to be confined to a single pursuit. She notes that it's important to recognize that your purpose can, and often should, be diverse. For Reed, that sense of multipurposeness has manifested as dance education. Having begun teaching dance classes at age fifteen, Reed has a well-established history in educational practice and ideology. "Everybody has a purpose in life, and when you're mature enough to recognize what that purpose is artistically, then stand in it."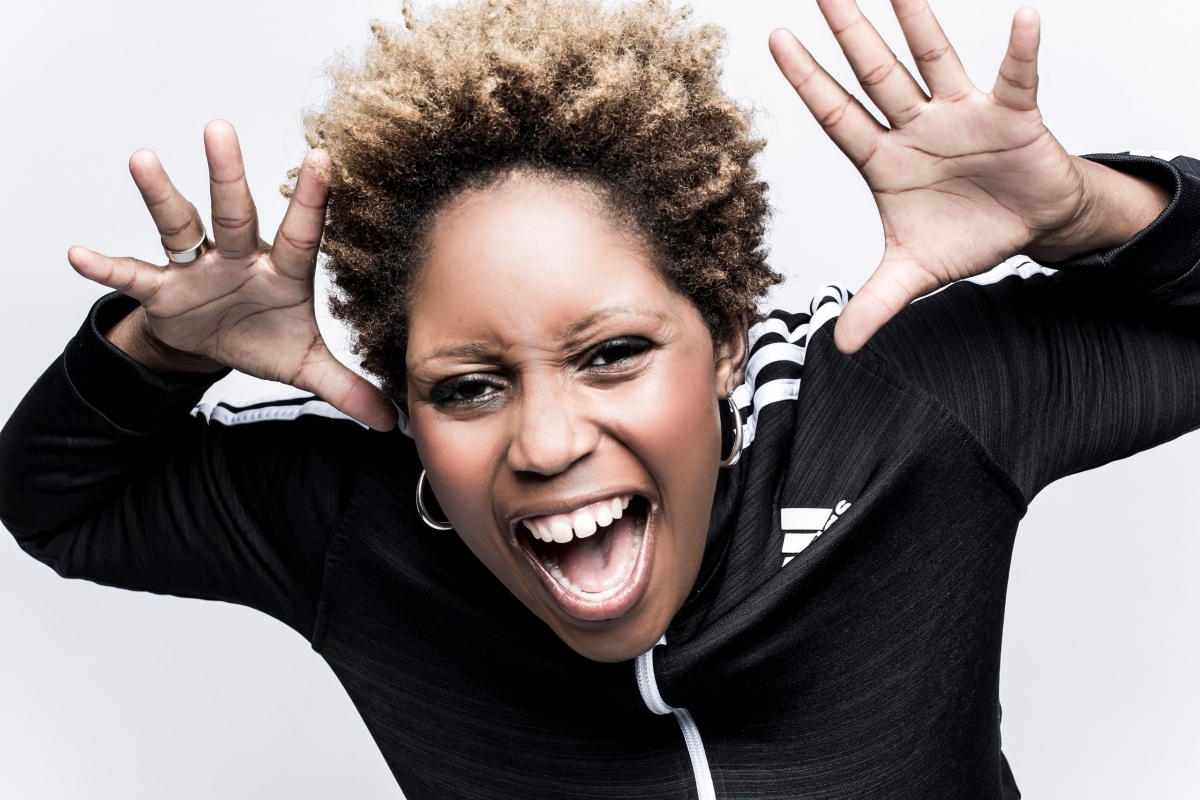 Dance Visions 2023, and Reed's tribute to the late-great Pharoah Sanders
Reed unabashedly refers to Pharoah Sanders as the 'godfather of hip-hop.' For her, Sanders' discography is intensely vibrant, collaborative—a compilation of styles and tonalities. Like Sanders, Reed's work is multiple, layered, multi-intentioned, often oriented toward the collective, engaged with the greater creative interests of the whole over the individual.
At face value, Reed's piece for Dance Visions 2023—"Soul Intelligence: A Tribute To The Late Great Pharaoh Sanders"—honors the life and legacy of American jazz saxophonist Pharoah Sanders. But ultimately, the piece is also an elaborate homage to her students. It's a grand, formal thank-you to each student who made an effort to involve themselves in the project. "This was me saying, 'I appreciate y'all."
Central to Reed's piece is the notion of creative autonomy, of allowing oneself to pursue an artistic vision. "This piece, for me, embodies freedom. And I choose to chase freedom creatively. I don't want to feel bound creatively, and I don't want my students to feel that way," said Reed.
"I feel like I did my due diligence because at this point it wasn't about me—it was about servicing my students. I can always make pieces about what I want, but right now, it's about them. Everyone is on the same playing field; everyone is expected to bring the same energy no matter where they are on-stage; everyone is important." Reed is clear about her interest in giving her students the creative power to direct and assert themselves as they choose. For this piece, she defers to her students' creative discretion and agencies.
"I appreciate them learning through my process, my lens. It's not an easy lens. But it's also about servicing my students. These are the decisions that [they've] made. I'm just cultivating them," said Reed.
For Reed, this piece is the culmination of her students' commitment to the elements of creativity; to creative empowerment, agency, and self-assuredness. Being very clearly devoted to the individual creative autonomy and ultimate success of her students, her classes become a mutually-beneficial relationship. Reed and her students are equally invigorated by and grateful for each other. "The bigger picture is that I am a vessel for these young students I'm teaching. I really am blessed to do what I do. I'm thankful in all respects," said Reed.
---
Reed is a first-time artistic director for Dance Visions 2023. Dance Visions will open at the Claire Trevor Theatre from Feb. 23-25, 2023. Learn more about Dance Visions on the Dance website at https://dance.arts.uci.edu, or purchase tickets directly with this link.