UCI Dance alum receives Community Engagement grant
Sakina Ibrahim, M.F.A. '14, author and artist, receives Community Engagement award to support Santa Ana youth
Sakina Ibrahim, M.F.A. '14, is the recipient of a 2022 Community Engagement grant to support her work in arts education. Community Engagement is a nonprofit in Orange County that supports artists and art programs that reimagine shared spaces and stimulate social engagement, creative expression and collective empowerment. Ibrahim will use the award for her project initiative, Bailar Desde Corazon, which consists of fieldwork with scholars and artists specializing in Afro-Mexican art and dance and sharing this history in the community with youth-led performances.
"I am honored to receive the Community Engagement award that will support a great vision I have for helping youth to feel empowered in their identity and to create community through art making," said Ibrahim. 
Ibrahim used her passion for dance and education as her ticket out of marginalized and underserved communities. Ibrahim received her B.F.A. from the University of the Arts and her M.F.A. from UCI's Claire Trevor School of the Arts, later joining Cal State Long Beach and Cypress College as a professor of dance. Her research at UCI focused on dance and pedagogy, exploring how dance could empower youth.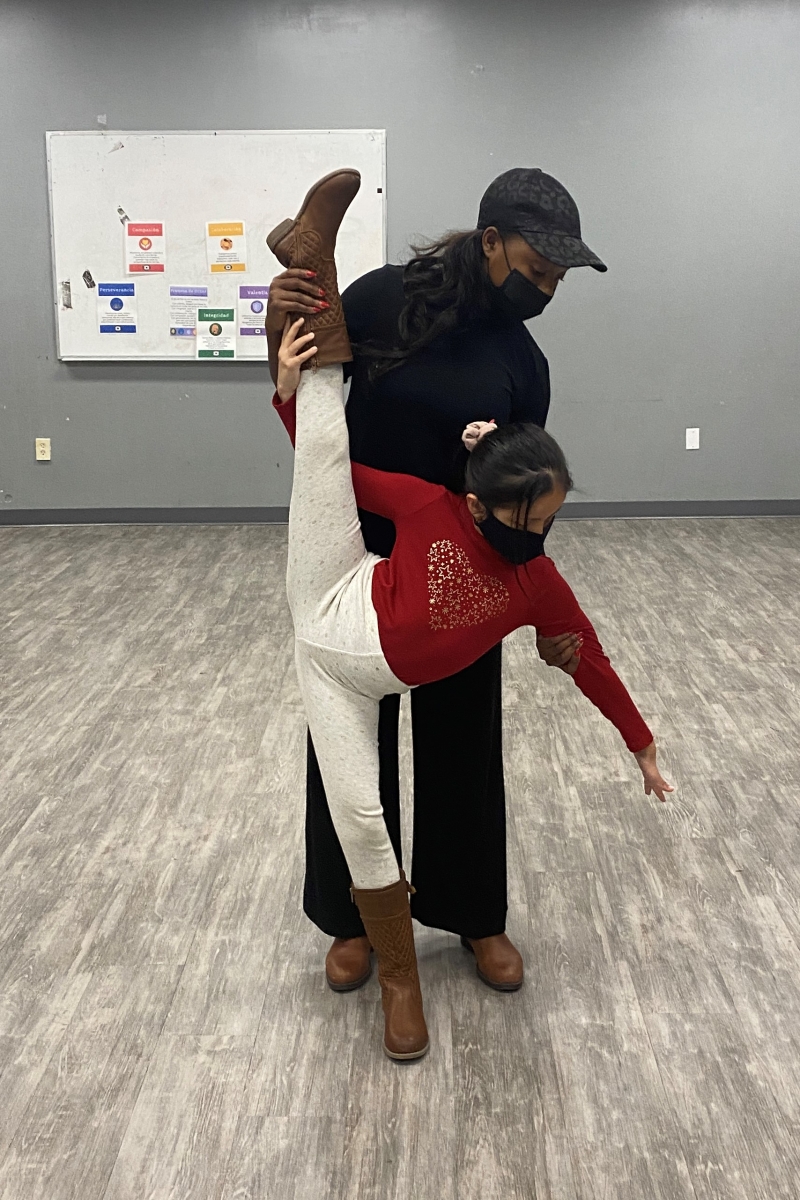 "I am blessed to be part of such an enriching community in Santa Ana that values culture and perseverance," said Ibrahim. "These are important values we need in humanity. Bailar Desde Corazon will allow me to continue my life's work in research, civic engagement, and performance in the Orange County community," said Ibrahim.
Ibrahim is an award-nominated author, artist and social entrepreneur. Her work centers on supporting girls and women in identifying, healing, and creating new love-filled narratives for their lives through the arts and wellness. Ibrahim's unique style earned her an NAACP Image Award nomination for her book Big Words To Little Me. She has also worked in the arts and entertainment industry with many legends such as Kenny Gamble (The Sound of Philadelphia), Phylicia Rashad, Donald McKayle, Anthony Burrell, Shelly Garrett and more. 
As a Medici Circle Fellow at UCI, Ibrahim used her award for research in international dance forms as a tool to build communities and introduce arts and wellness ranging from inner city youth to corporate offices. Now, Ibrahim offers a wide range of services through her wellness company, Dance Arts Academy, using the arts and literacy to help inspire individuals and companies to discover and create diverse and inclusive spaces for learning and work. She also runs a nonprofit organization, Global Girl International, which serves abled and disabled children and families by providing creative skills and literacy outlets. 
Learn more about Ibrahim on her website at sakinaibrahim.com.
Image: Sakina Ibrahim works with Santa Ana resident and student Celeste Nunez.