Events
Dance Escape
Kelli Sharp, Artistic Director
April 19 – 21, 2018
Claire Trevor Theatre
Graduate students from CTSA's Department of Dance present a unique program of original choreography. This annual program is a student favorite and beams with energy and creativity. 
Performances
Evenings: Apr. 19, 20, 21 at 8:00 p.m.
Matinee: Apr. 21 at  2:00 p.m.
Tickets:
General $18
Seniors, Groups 10+, UCI Faculty & Staff $15
UCI Students & Children under 17 $11
Shuttle services will begin one hour before showtime and will meet patrons on Level Two (Mesa Road street level) of the Mesa Parking Structure, by the elevator. Advance notice is appreciated, but not required.  For additional information, please call the Arts Box Office (949) 824-2787 or email artstix@uci.edu.  (Schedules are subject to change. See posted schedule at
Read More: Dance Escape 2018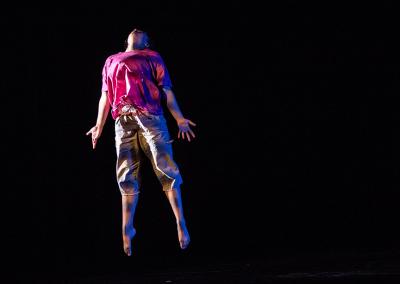 Physical Graffiti
Lisa Naugle, Artistic Director
May 3 – 5, 2018
Claire Trevor Theatre
Some of the most promising undergraduate choreographers present original new works in this annual concert brimming with young talent. 
Performances
Evenings:  May 3, 4, 5 at 8:00 p.m.
Matinee:  May 5 at 2:00 p.m.
Tickets:
General $18
Seniors, Groups 10+, UCI Faculty & Staff $15
UCI Students & Children under 17 $11
Shuttle services will begin one hour before showtime and will meet patrons on Level Two (Mesa Road street level) of the Mesa Parking Structure, by the elevator. Advance notice is appreciated, but not required.  For additional information, please call the Arts Box Office (949) 824-2787 or email artstix@uci.edu.  (Schedules are subject to change. See posted schedule at
Read More: Physical Graffiti 2018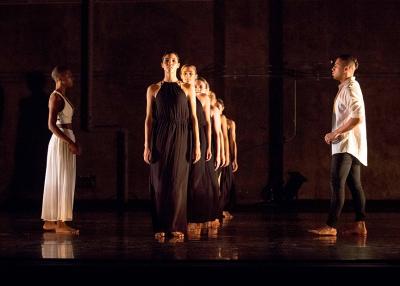 Living in the Tempest
Directed by John Crawford
May 4 – 5, 2018
8:00 pm
Irvine Barclay Theatre
Free admission; reservations required
For reservations and more information, visit http://21c.arts.uci.edu/emergence

Institute for 21st Century Creativity
Art + Technology + Design
Read More: Living in the Tempest