Events
New Slate 
Molly Lynch, Artistic Director
December 7 – 9, 2017
Claire Trevor Theatre
Enjoy the first UCI Department of Dance concert of the season, New Slate, an exciting program featuring the diverse talents of graduate student choreographers. The program includes original works and promises something for every dance enthusiast.
Performances
Evenings: Dec. 7, 8, 9 @ 8 p.m.
Matinee: Dec. 9 @ 2 p.m.
TICKETS ON SALE IN AUGUST
Tickets:
General $18
Seniors, Groups 10+, UCI Faculty & Staff $15
UCI Students & Children under 17 $11
Shuttle services will begin one hour before showtime and will meet patrons on Level Two (Mesa Road street level) of the Mesa Parking Structure, by the elevator. Advance notice is appreciated, but not required.  For additional information, please call the Arts Box Office (949) 824-2787 or email
Read More: New Slate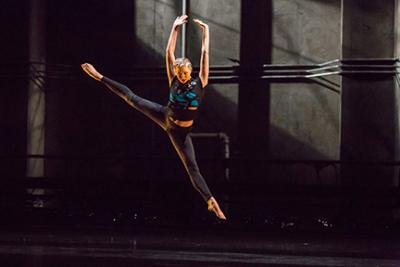 Dance Visions 2018
Chad Michael Hall and Tong Wang, Artistic Directors
February 22 – 24, 2018
Irvine Barclay Theatre*
Dance Visions, the prime annual production by the Department of Dance, is ready to thrill audiences with original choreography from the illustrious dance faculty including Lar Lubovitch, Donald McKayle, Shaun Boyle D'Arcy, Molly Lynch, and Lisa Naugle, with video by John Crawford. Their vibrant and provocative compositions will feature graduate and undergraduate dance students in works that draw on the fusion of dance, music, media and theatrical elements. The showcase also includes the UCI Symphony Orchestra, a premiere ensemble from the Department of Music, with selections conducted by Maestro Stephen Tucker.
Performances
Evenings: Feb. 22, 23, 24 at 8:00 p.m.
Matinee: Feb. 24 at 2:00 p.m.
Tickets:
General $25
Seniors, Groups 10+, UCI Faculty & Staff
Read More: Dance Visions 2018