Loretta Livingston
Loretta Livingston is a contemporary dance maker, artistic director, dance educator, and Laban/Bartenieff Movement Analyst. She creates performance projects that include dance theater works for the proscenium stage and black box/gallery structures, as well as site-specific events in urban spaces, often using video projections and live music. Since 2003 her interests have been focused on international collaborative performance projects, working with artists in France, Korea, Singapore, and Turkey. During this time her works have been shown in the Singapore Dans Festival, the Dance Camera Istanbul Festival in Turkey, and the Seong Nam International Dance Festival and Busan and Seoul International Improvisation Dance Festivals in Korea.
Since 2012 Loretta has been a founding member and Co-Artistic Director of the ING Performance Group in Seoul, Korea. The ING Group makes dance theater projects with live music and interactive video projections that have been shown in the Seoul International Improvisation Dance Festival and the Poitiers Festival in Poitiers, France. ING member-collaborators come from Helsinki, Honolulu, Los Angeles, Paris, and Seoul, and feature dancer-choreographers, actors, musician-composers, a dramaturge, a photographer, and an interactive video artist-projection designer.
Invested in dance studies in higher education, Loretta is a full Professor of Dance at the University of California, Irvine. She enjoys supporting emergent choreographers as they establish their own artist practice. She is currently the Co-Advisor for the BFA in Choreography at UCI, as well as the Graduate T.A. Advisor. While at UCI Loretta has been awarded the 2015 Chancellor's Award for Undergraduate Research (fostering undergraduate research), the 2008 Distinguished Assistant Professor Award for Teaching, a 2007 Teaching Excellence in Undergraduate Education Award, and the 2006 Outstanding Professor Award for the Claire Trevor School of the Arts (as chosen by the graduating class).
In addition to her work at UCI Loretta does guest artist residencies in other dance programs in higher education and has made new works for dance programs such as Central Oklahoma University, Loyola Marymount University, Texas Christian University, the Korea National University of Arts in Seoul, LASALLE College of the Arts in Singapore, and Yildiz Technical University in Istanbul, Turkey.
Prior to coming to UCI, Loretta was the Artistic Director and resident choreographer for Loretta Livingston & Dancers, a performance ensemble based in Los Angeles from 1985 to 2009. Highlight awards from this time include multiple Lester Horton Dance Awards (1991 – 2003), the Professional Artist Award from the California Alliance for Arts Education (1995), the Distinguished Artist Award from the Los Angeles Music Center (1994), and the Dewar's Young Artist Award (1990). Directly prior to accepting the position at UCI in Fall of 2003 Loretta was chosen by the U. S. Department of State's Cultural Division to be one of five American choreographers sent to five Islamic nations in a dance cultural diplomacy program. Loretta was sent to Istanbul, thus beginning a long-standing interest and commitment to international collaborations.  
Loretta earned a BFA in Dance from California Institute of the Arts, under the tutelage of dance greats Bella Lewitzky, Donald McKayle, and Mia Slavenska. Loretta spent her first decade as a dance professional as a member of the Lewitzky Company, touring nationally and internationally.
Coming full circle as a person interested in artist practice and life-long learning, Loretta is working on her Ph.D. dissertation from the Department of Dance at Texas Woman's University, with her area of interest being eclectic dance artist practices following the Judson era. In addition to being a dance artist Loretta is an avid world wanderer, yoga practitioner, dharma student, and member of the Soto Zen Buddhist lineage.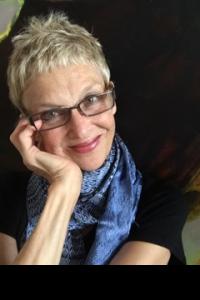 Specialization:
Choreography
Laban Movement Analysis
Co-Advisor for the BFA in Choreography