Molly Lynch
Molly Lynch is an award winning choreographer and artistic director, with over 30 years of experience creating, producing, and presenting dance. She is currently an Associate Professor of Dance in the Claire Trevor School of the Arts at the University of California, Irvine. She teaches ballet, pointe, partnering, repertory, and arts management. She has received an Excellence in Teaching Award in 2009 and 2014. Ms. Lynch is the Founder and Artistic Director of the National Choreographers Initiative, an internationally known project to nurture the development of new choreography, which was begun in 2004. Her research with NCI was awarded an NEA grant in 2015.
She was the Artistic Director for Ballet Pacifica from 1988-2003. During her tenure, Ms. Lynch established Ballet Pacifica as Orange County's leading professional dance company and one of the area's top performing arts organizations. Among her innovative trademark programs was the Pacifica Choreographic Project. Under Ms. Lynch's direction, the company worked with forty choreographers, premiered more than forty new ballets and restaged some of America's most beloved classics by George Balanchine, Antony Tudor and Choo San Goh. Ms. Lynch has also choreographed over 30 concert and story ballets, 6 children's ballets and a full-length production of The Nutcracker. Ms. Lynch has created new ballets for Sacramento Ballet, Nashville Ballet, BalletMet (Columbus, Ohio), Singapore Dance Theatre and Dance Collage (Hermosillo, Mexico).
She began her dance training with Lila Zali, received a scholarship to the Joffrey Ballet School and performed as a soloist and principal dancer with the Louisville Ballet and Ballet Pacifica for over 10 years. As a Fine Arts major at the University of California, Irvine, she studied with distinguished figures in dance such as Eugene Loring, Antony Tudor and Olga Maynard. Upon receiving her MFA in dance from UCI, she was named Outstanding Graduate Student - the first student from Fine Arts so honored. In 1992, Ms. Lynch was given the esteemed Outstanding Alumnus award from UCI and was named one of Orange County Metro Magazine's "Ten Women Who Make A Difference". She was also the recipient of the Red Cross Clara Barton Cultural Arts Award and the Boy Scouts of America Women of Excellence award in 1996. She was the recipient of the 2001 Choo San Goh Award for Choreography. In 2007 she received the Outstanding Arts Organization Award for her National Choreographers Initiative from Arts Orange County. And in April 2008 she was honored with the Irvine Barclay Theatre's prestigious Jade Award for her extraordinary leadership and creativity.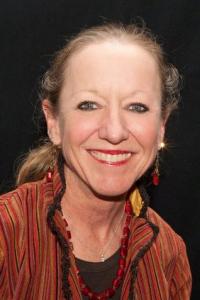 Title:
Associate Professor of Dance